The Doctors
Dr. Norman Fuller, D.C.
Doctor of Chiropractic


Dr. Fuller has served many of your family members and friends in the Mat-Su Valley since 1992. He graduated that same year with both a Doctor of Chiropractic and a Bachelor of Science degree from Palmer College in Davenport, Iowa. Dr. Fuller's approach to your healthcare needs comes from years of experience. He has treated thousands of Valley residents with symptoms caused by pinched nerves, sports injuries, automobile accidents, work related injuries or simply getting out of bed. Headaches, caused by neck issues, respond very favorably to his approach. When not attending to the needs of his patients, Dr. Fuller spends his time enjoying the great outdoors of Alaska. This includes hunting, fishing, camping and snowmachining. He has also run several marathons and you may see him out running in preparation for another.
---
Jonathan F. Ramirez, DC
Doctor of Chiropractic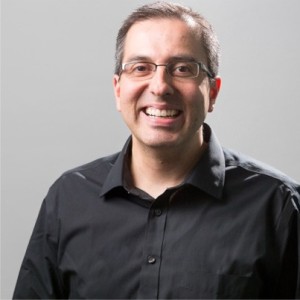 Dr. Jonathan Ramirez graduated from Cornell University and University of Western States. After earning his Bachelor's degree in neurobiology, and his doctorate degree in chiropractic medicine, he headed to Alaska to be with extended family and enjoy the great outdoors. Married and with a family of four kids, Dr. Ramirez stays busy and on the go with cross country skiing in Hatcher's Pass, camping, kayaking, lake sailing and biking as the family activities of choice. Running in Alaska has become a new found hobby that has led Dr. Ramirez to complete the Mayor's marathon, the Crow Pass run and the Resurrection Pass Ultramarathon. Most of the time though, he just runs for fun and for health.
Dr. Ramirez truly enjoys his work as a Chiropractor. Since 2005, he has helped many Alaskans get back to work and play by treating and instructing his patients. He truly believes that if patients do the homework and exercises he recommends to them, they will recover faster and stay healthier. Patients of all ages and with a variety of injuries come to seek out his care. From low back disc injuries at work and neck pain from whiplash, to headaches and shoulder pain, all are professionally treated in his practice. Years of experience allow Dr. Ramirez to put his most anxious patients at ease. Children, young athletes and expecting moms find that Dr. Ramirez can accommodate their needs and concerns. He takes time to answer questions and explain all treatment options. Dr. Ramirez invites you to allow Alpine Chiropractic to make a difference in your life.